The Future of Open Source Technology in Financial Services
By Jaymie Thomas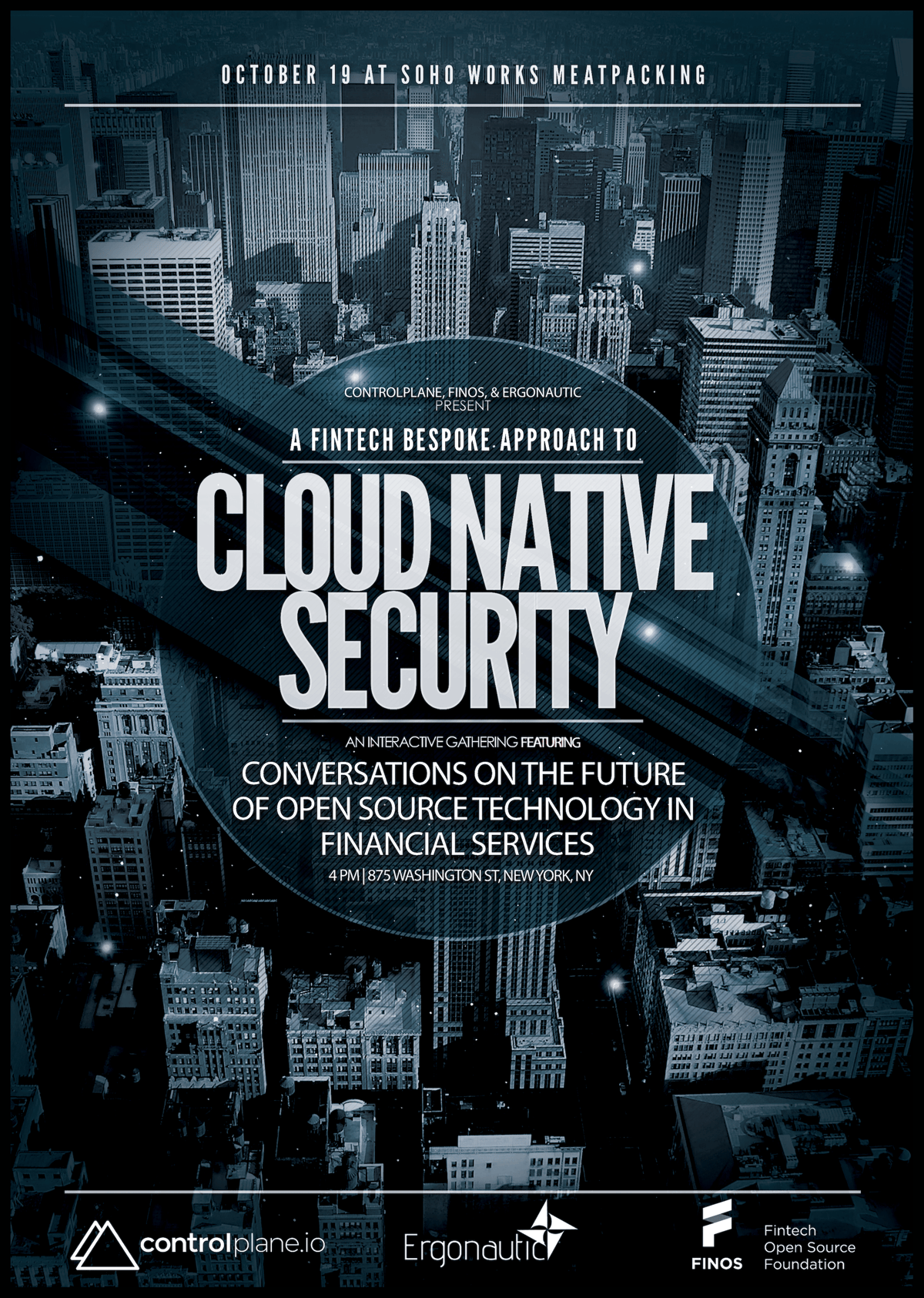 In a world where security is not a checkbox item or a destination, but rather an ongoing activity, what can we do to maximise security but enable the business to still run smoothly? What are the best practices now, and what does the future hold?
Later today we'll be holding an event with our friends at FINOS and Ergonautic to discuss the future of open source technology in financial services. This evening of conversations about cloud native security in for our regulated customers will focus on open source ecosystems and their communities of practice. We'll explore what is practical today and what is possible tomorrow, and understand the technical and organisational dynamics that everyone faces with a group of practitioners and peers. Hosted by Andrew Clay Shafer of Ergonautic, Andrew Martin & Andres Vega of ControlPlane, with Julia Ritter of FINOS in attendance.
We'll exchange ideas in an open dialogue about what modern security looks like in financial services.
If you'd like to see how we can help harden your network security in Kubernetes and cloud drop us a message for a free consultation